inspired product development
from the idea to market maturity
from the idea to market maturity
Every day, people use products to make their lives easier and more pleasant. your product is a leading engineering and design studio for creative and innovative product development. We use our long experience, instinct for trends, artistic inspiration and technical sophistication to develop new products for leading brands and manufacturers.
Perfect prototypes to
visually represent your new product
We invent, develop and implement mechanical and electronic consumer goods to the market-ready prototype stage, in segments that include beauty, cooking, kitchens, bathrooms, living and gardening. Alongside our integrated, end-to-end development services, we are also able to offer a complete spectrum of product technology development, design (including CAD) and engineering services from a single, well-coordinated team of specialists. This lets you benefit from innovative products and quick development projects.
Paths to new products
Product development can only be truly successful if we are able to work closely and constructively with our clients. We therefore offer you in-depth, expert advice and assistance from the word go. Whether you decide to entrust your development process to us in whole or in part, we support you at every stage and guide you through the project phases.
We are happy to work with your internal departments – like Marketing, Sales and Production – to be sure of developing products that meet your needs in full.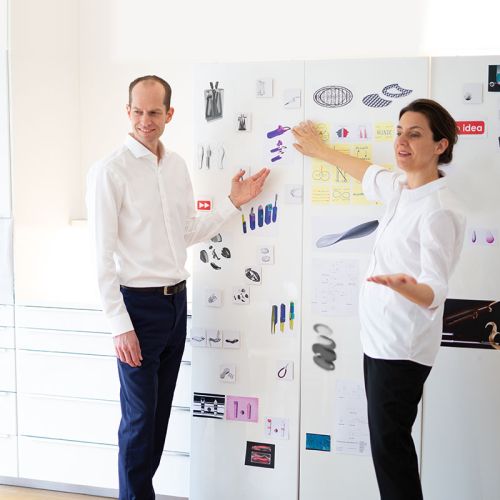 Analysis and product strategy –
spotlight on your customers
The sole aim of our product development work is ensuring that your customers love the new product. But who is the target group – and what is its expectations? We analyse the market, look at things from the consumer's perspective, identify their needs and use all of this to work out a clear-cut, goal-oriented product strategy. From the outset, we welcome the chance to work with a team drawn from a wide range of departments in your organisation. This creates company-internal identification at a very early stage with the product we develop together – your product.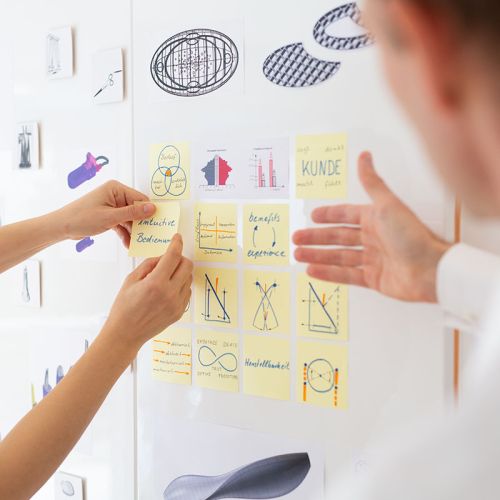 Ideas

and concepts –
creativity with a method
One of our key strengths is the development of product concepts and ideas. Thanks to our long experience and interdisciplinary working practice, we are quick to come up with innovative concepts and put together an overview of potential solutions. Where appropriate, we use specific kinds of creative techniques such as design thinking, TIPS, functional modelling and morphological matrices. This enables us to develop new ideas and inventions even in highly competitive product environments.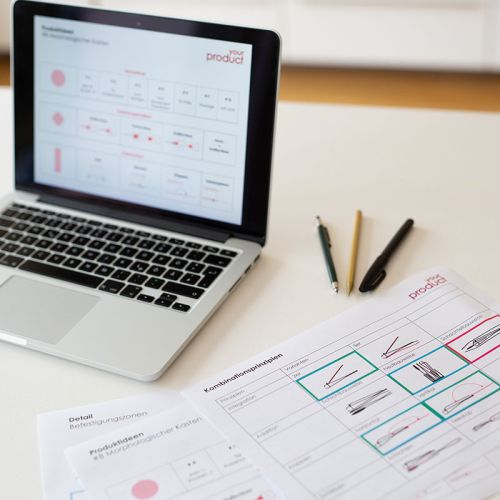 Technology and
design development –

from the
idea

to the

product

Our interdisciplinary team works together under one roof to offer you benefits such as improved efficiency, aesthetically pleasing technical functionality and good manufacturability.
We can offer you the design and engineering of single- and multi-part products, whether fixed or portable, mechanical or electronic, for use in the various areas of consumer's day-to-day lives.
Our product solutions focus on unifying design with technical features that wow the customer. We shape the impact of your products strategically to strengthen your brand.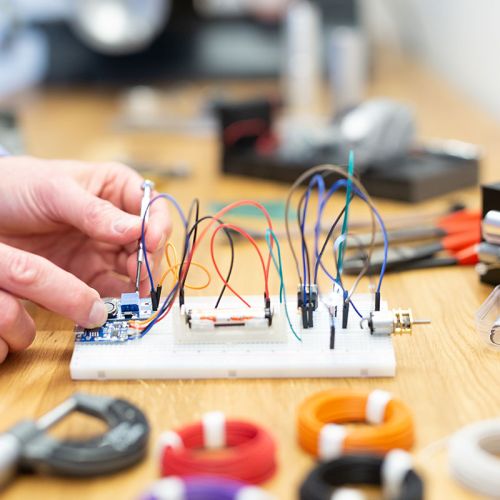 Apart from developing entirely new products, we also offer customers the coordinated development of their existing products and product ranges. The steps we take here harmonise perfectly with your current portfolio and brand strategy. This keeps your product portfolio competitive.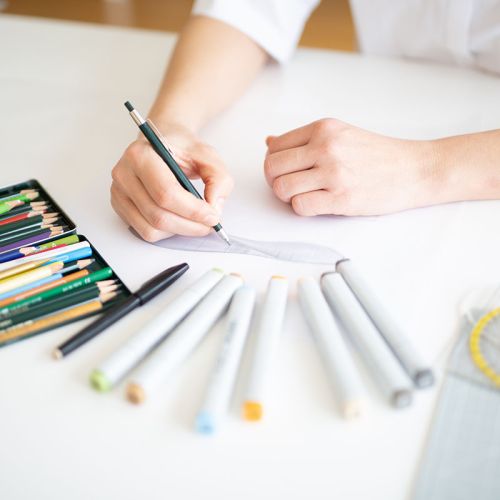 We use a state-of-the-art 3D CAD system to construct your products. This ensures that three-dimensional visualisation plus data exchange for budgeting production costs are both directly possible. Thanks to our broad development and product experience, reliable functionality, good manufacturability and simple assembly are all guaranteed for our products. We hand you a full set of technical 2D and 3D drawings and specifications so you can give your production unit and suppliers the information they need.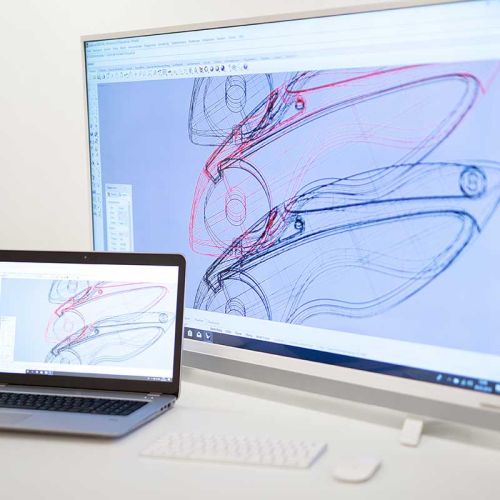 Prototype

making –
3D printing and more besides
To smooth your decision-making processes, we offer functional and design samples at almost every stage of your project. This ensures the right steps are taken at the right time.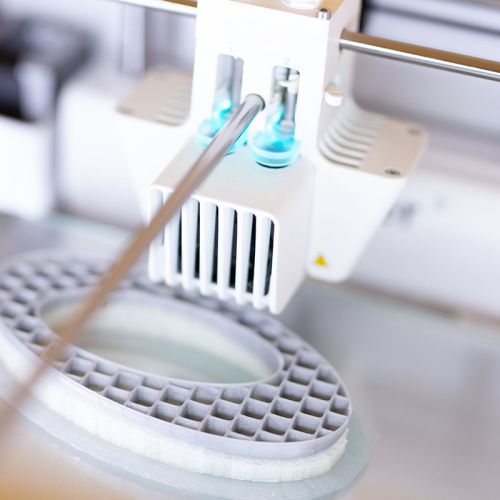 We manufacture these samples directly in our in-house production unit. We use our modern machine pool, consisting of 3D printers, milling machines, lathes and more, to produce visual, haptic, mechanical and electronic functional samples – and naturally while observing the strictest confidentiality.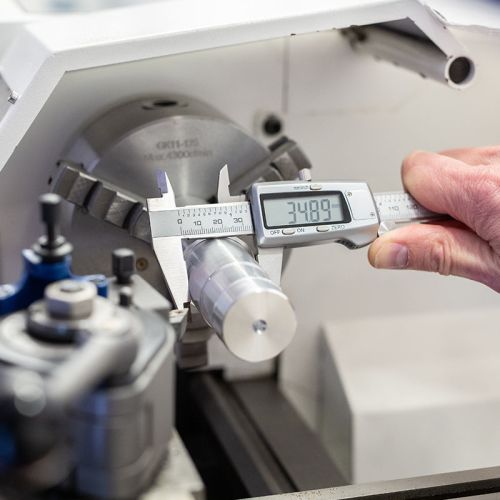 We draw on our long experience to offer comprehensive expertise in product engineering. If required, we can manufacture prototypes that portray the final product so accurately that they can be used for sales pitches or trade fairs. This enables you to start filling your order books before capital investment in mass production is necessary.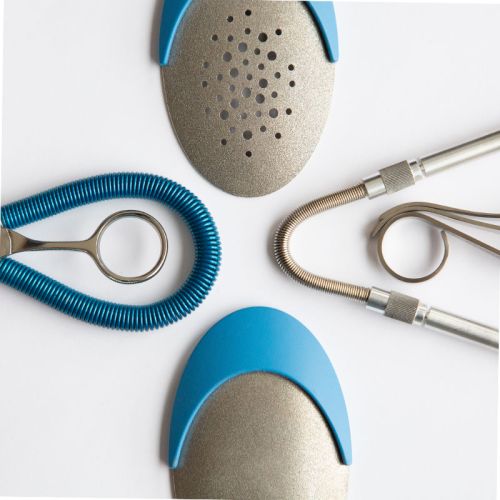 Measuring and testing –
it's all about the data
Knowledge is power, which is why we collect a wide range of data from measurement and testing in our in-house lab during product development. Our state-of-the-art instruments can check parameters such as vibrations, acoustics, heat distribution and energy consumption.
We develop our own methods for testing prototypes and pre-production samples as a quick and cost-effective approach to measuring functionality and robustness. We design and build test setups and inspection jigs internally as required in parallel to the main development project. This ensures all steps of your project are conducted in absolute secrecy. All measurement and test data is presented to you as a clear-cut set of diagrams, charts and tables.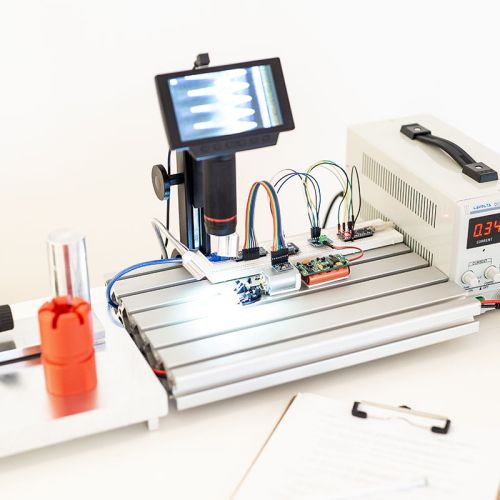 Patents –

protecting
innovations
If product development work produces a patent or a design that needs protecting, you are assigned the marketing rights. Your product is yours from start to finish at your product. We can provide drawings and invention descriptions to support your application at a patent office of your choice. We have already helped our customers successfully file many patents and utility models in this way.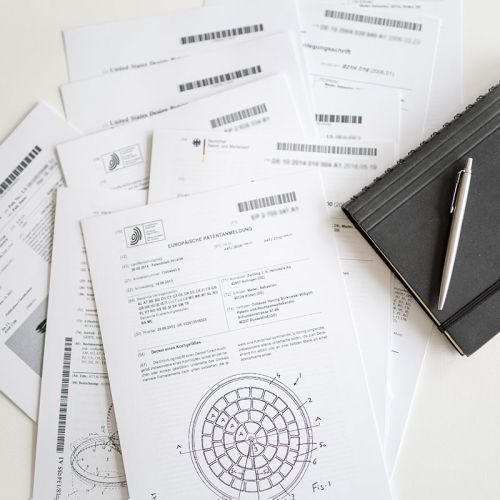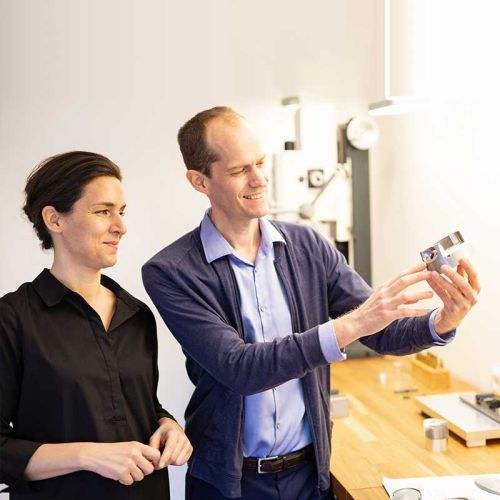 Theresia Strohschein
Degree in Architecture
RWTH Aachen University
Architectural Drafter
RKW Architektur +, Düsseldorf
Buildings Project Management
City of Solingen
Product Developer
Design,
your product GbR

Prof. Sebastian Mader
Degree in Mechanical Engineering
Doctorate in Production Engineering
RWTH Aachen University
Global Head of Development
ZWILLING J.A. Henckels AG
Professor of Product Development and
Production Engineering
Cologne University of Applied Sciences
and
Product Developer
Technologie,
your product GbR
Our extensive experience, domain expertise, interdisciplinary working practice and state-of-the-art technical facilities enable us to offer an all-in-one product development package.
We create innovative, high-quality products that are both functional and aesthetically appealing, and our end-to-end services are provided punctually and in the strictest confidence.
Simply call or mail us to find out more about what we do.
We can also arrange a Skype conference at your convenience.
we
look forward
to hearing from
you
Phone
Email
This email address is being protected from spambots. You need JavaScript enabled to view it.
Address
your product GbR

Professor Sebastian Mader
Theresia Strohschein-Mader
Kilvertzhof 5
40724 Hilden
Germany
Our satisfied customers, many of whom are regular clients, include medium-sized and international companies as well as brand manufacturers. Most products are developed for the segments of beauty, cooking, kitchens, bathrooms, living and gardening.
These
names

speak for themselves –